John Cardiel, West Side Fwy CA 1992, by Tobin Yelland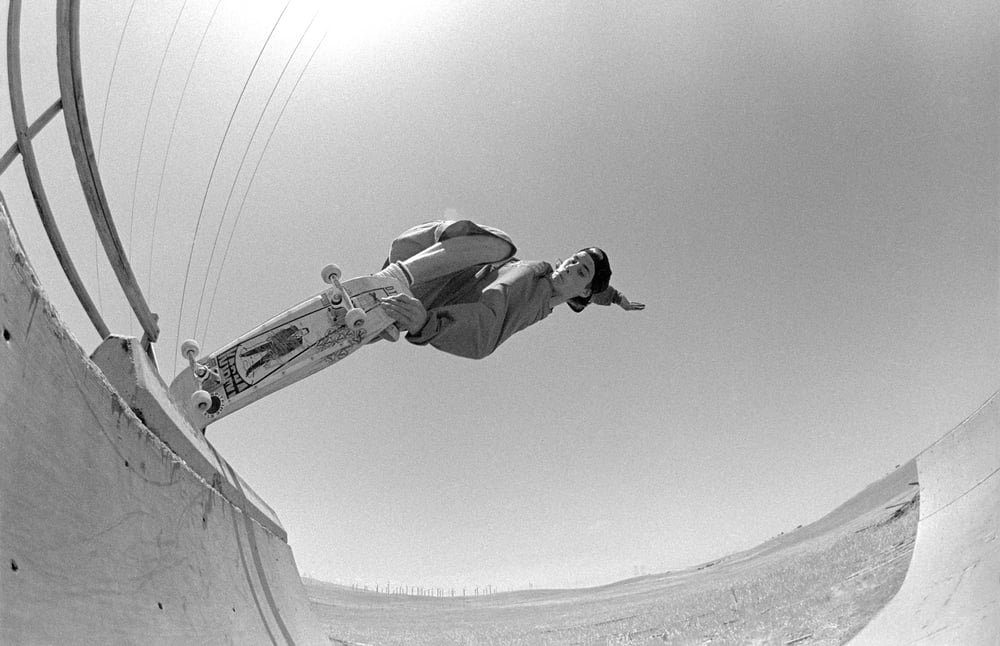 John Cardiel, Crail, West Side Fwy CA 1992 (archival pigment print)
If there is something you don't see here but would like, or if you have any questions about my work, feel free to send me a message on the contact page.
This is one of my favorite photos of John Cardiel, We were on our way back for visiting Karma, Dale, Paez bros and some girls in Visalia. We were driving up the 5 and saw this mimi ramp in a field on the opposite side of the freeway. There was a huge patch of dirt in between the two sides of the freeway that we drove across to get to the mini ramp. We skated for while on this cool little ramp which must have belonged to a farmers kid and then got on our way.
I hand print all of my work. Custom archival pigment prints are museum quality inkjet prints. Size is paper size and image will be close to this size leaving some white boarder for signature and framing. Frame your print with UV plexiglass for added archival life. Prints mailed in thick cardboard tube.
Buyer is responsible for all international customs fees that may be incurred.