John Cardiel Glass wallride - Bakersfield - All profit goes to Ben Smith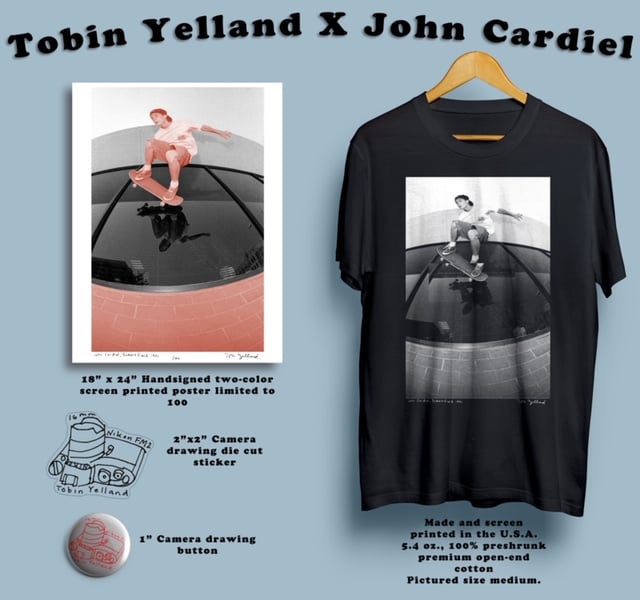 Collectable capsule colmplete with hand screened poster, T Shirt, Sticker, Pin and bonus 4X6 signed photo
Limited edition of 100
Our friend and fellow skateboarder Ben Smith was diagnosed with Follicular Lymphoma last year. He is currently going through chemotherapy and needs the help of his friends and supporters now more than ever. Ben has had a hand in building skateparks across the world for the last 20 years. All the way to Egypt, Norway, and back. He has dedicated his life to skateboarding and the DIY concrete movement. Ben was the guiding force behind Kernside DIY in Bakersfield, CA. What he has done for the skateboarding community there is immeasurable.
In an effort to aid Ben in his time of need, Tobin Yelland and John Cardiel have put together a Limited Edition Collectable Capsule featuring the iconic "Glass Wallride" image they created in Ben's hometown of Bakersfield, CA, 1990. Signed and numbered by Tobin Yelland. Edition of 100. 100% profit raised go directly to Ben Smith.
Please Donate Today: www.paypal.me/benjaminssmith45