Sean Young San Francisco 1998-0105-09 Anti Hero skater, by Tobin Yelland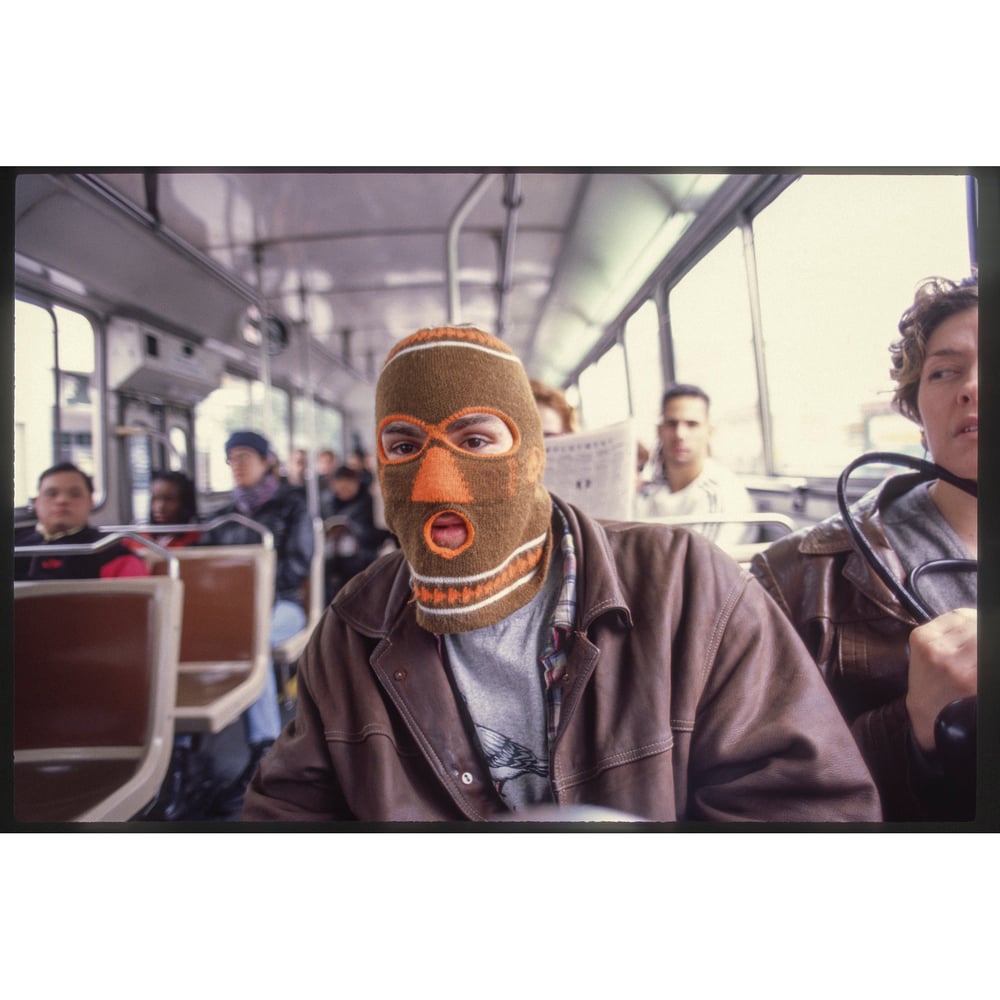 Sean Young San Francisco 1998
If there is something you don't see here but would like, or if you have any questions about my work, feel free to send me a message on the contact page.
Sean and I shooting some portraits on the bus traveling up 16th st in San Francisco. People were not into this ski mask as you can see on right side of photo. Sean Young came up with the idea to shoot an interview wearing a ski mask the entire time. He wanted to call it the unknown asshole. Chris Johanson collaborated on Seans interview as well an in addition to painting the opening spread Chris also dressed in a wig while Sean did a back 180 kick flip over him on Mission St.
I hand print all of my work. Custom archival pigment prints are museum quality inkjet prints. Size is paper size and image will be close to this size leaving some white boarder for signature and framing. Frame your print with UV plexiglass for added archival life. Prints mailed in thick cardboard tube.
Buyer is responsible for all international customs fees that may be incurred.